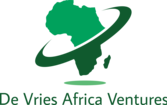 VERGELEGEN WINES is one of the most famous wineries in South Africa. The estate produces world-class wines and was used by Nelson Mandela for hosting the first ANC meeting and his guests, such as Queen Elizabeth II and President Clinton.

NICOLAS FEUILLATTE CHAMPAGNES is the number 1 champagne house in France and the number 3 in the world.

FAMILLE PERRIN is one of the 12 members of the leading Wine Families in the world. Brands: Château de Beaucastel, the best Châteauneuf-du-Pape; Famille Perrin Wines, signature Châteauneuf-du-Pape & Côtes du Rhône; Miraval: one of the best Rosé wines by Angelina Jolie and Brad Pitt. La Vieille Ferme, best selling French wine in the USA.

HOSPITALITY COMPETENCE CENTER EAST AFRICA operated by DAV, is the first WSET approved program provider in Sub-Sahara Africa, providing internationally recognized awards in wine & spirits.