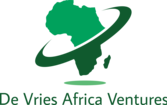 SWISS LED is an International Technology Company that designs, manufactures and distributes lighting products, intelligent LED solutions and control systems.
ICO SOLUTIONS is the leading Energy Services Company (ESCO) in East Africa and provides comprehensive energy efficiency solutions and services for on-grid corporate, institutional or private business owners.
OEM LED LIGHTING SOLUTIONS: DAV offers a one-stop-shop solution for Lighting Companies that want to have their own lighting Brand. DAV provides a customized range of high-quality lamps & luminaires, supported by word-class Point of Sale materials.
NOTS IMPACT ENTERPRISES improves lives and preserves nature in Sub- Saharan Africa by building renewable energy enterprises such as NOTS Solar Lamps in Rwanda. As an 'impact enterprise' NOTS aims at maximal social impact, while providing a healthy return on equity.